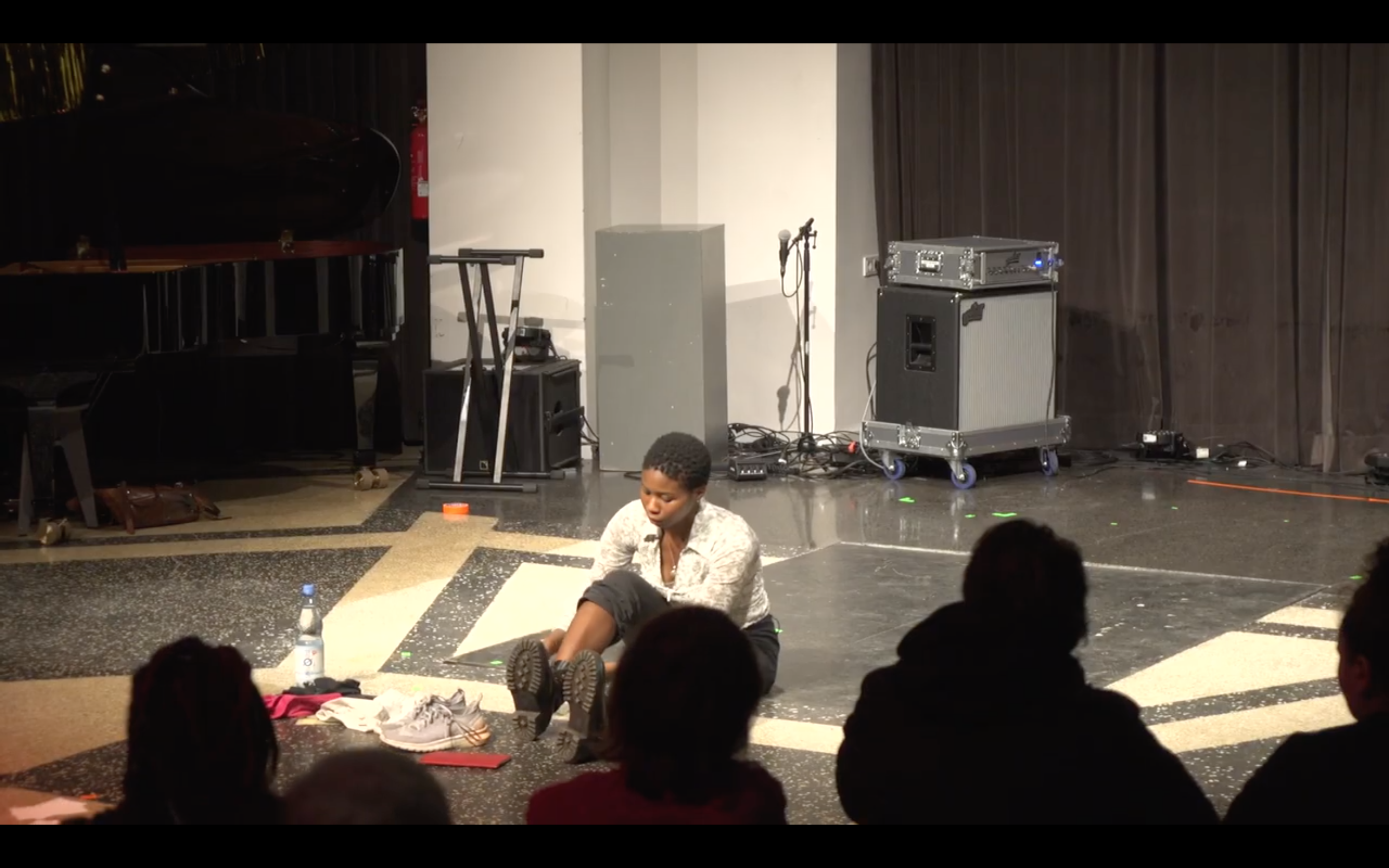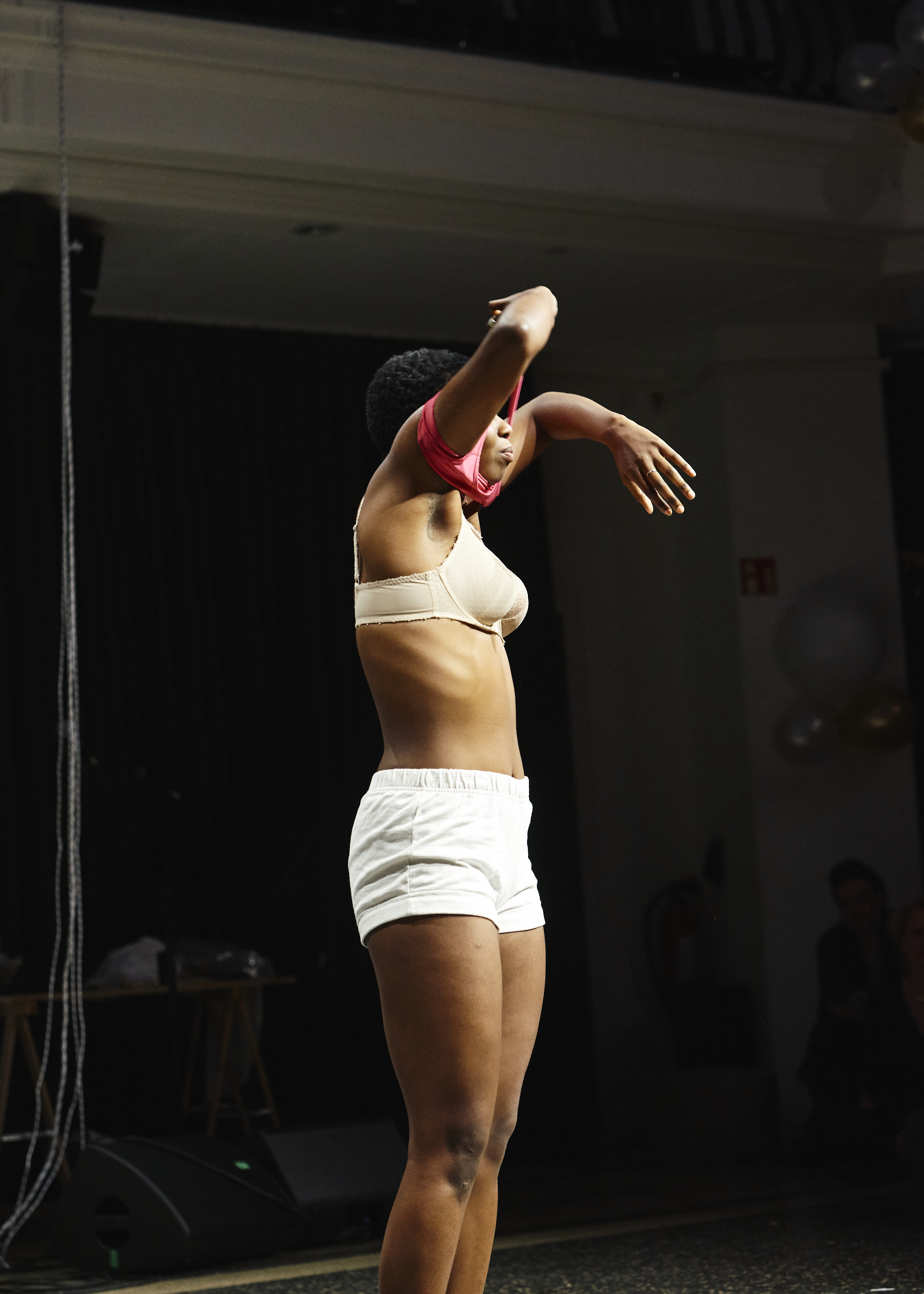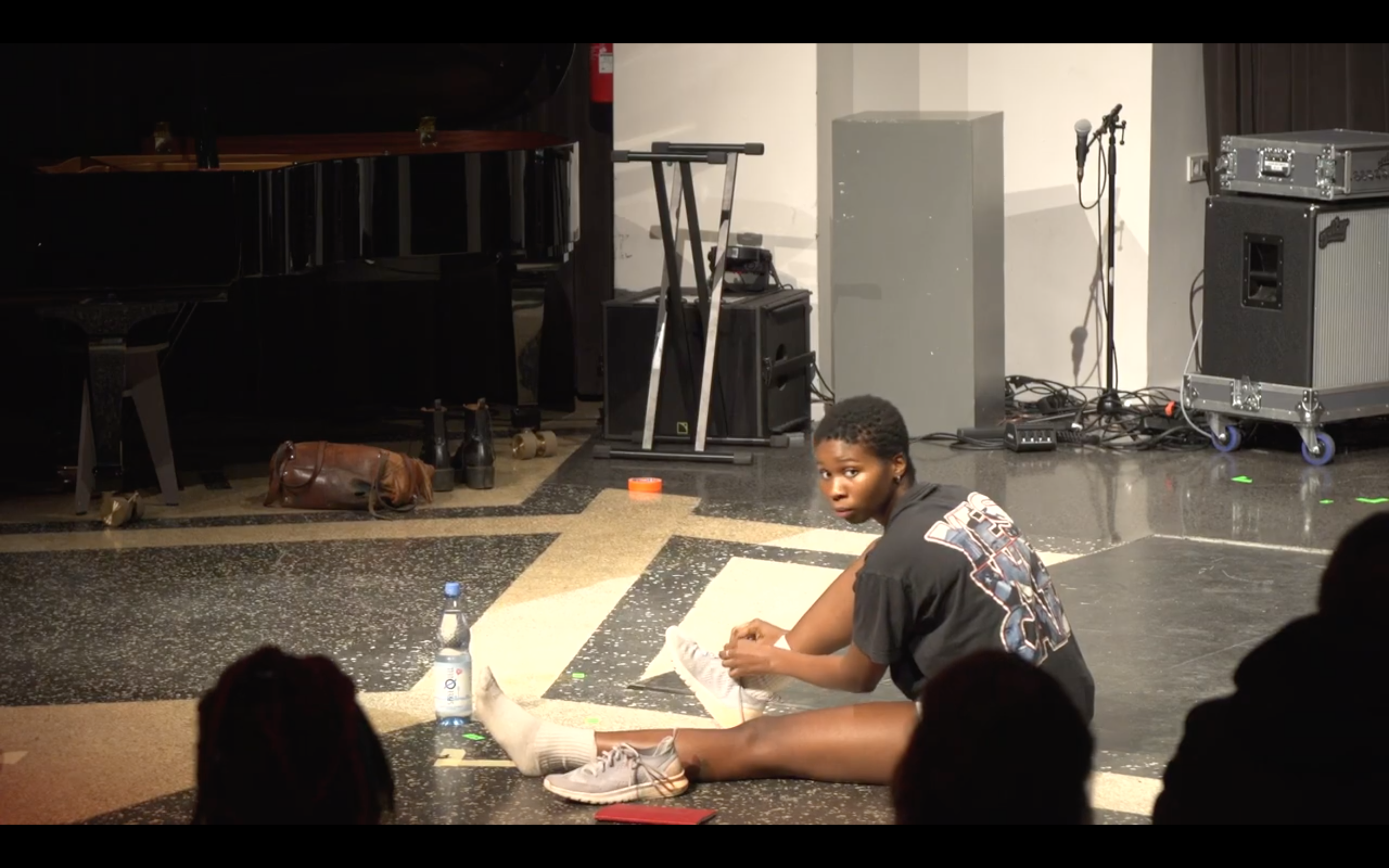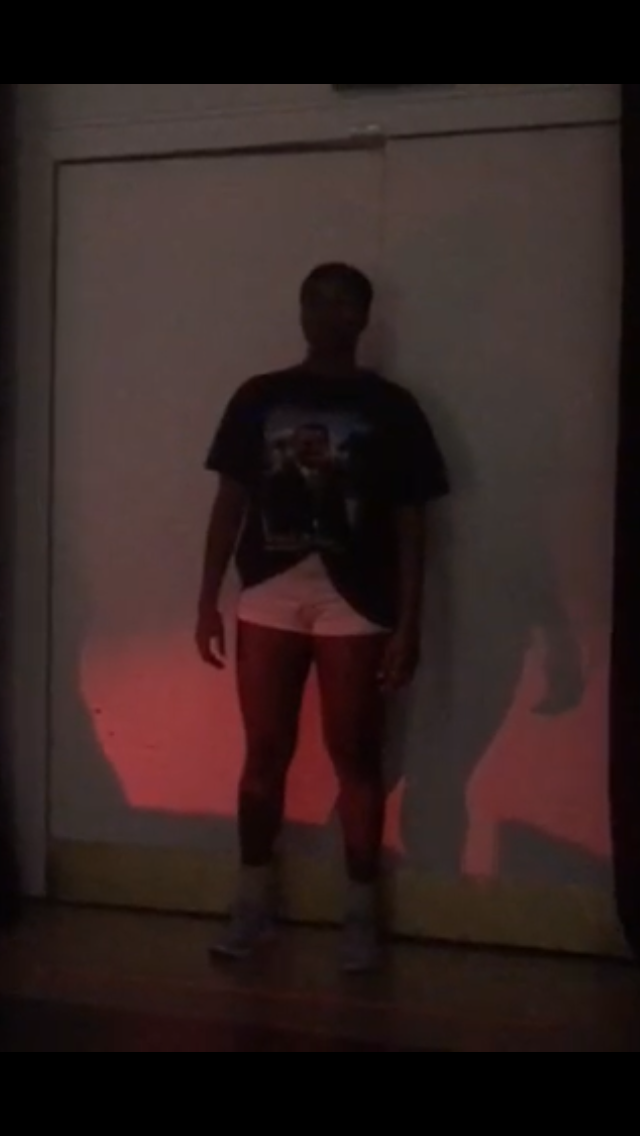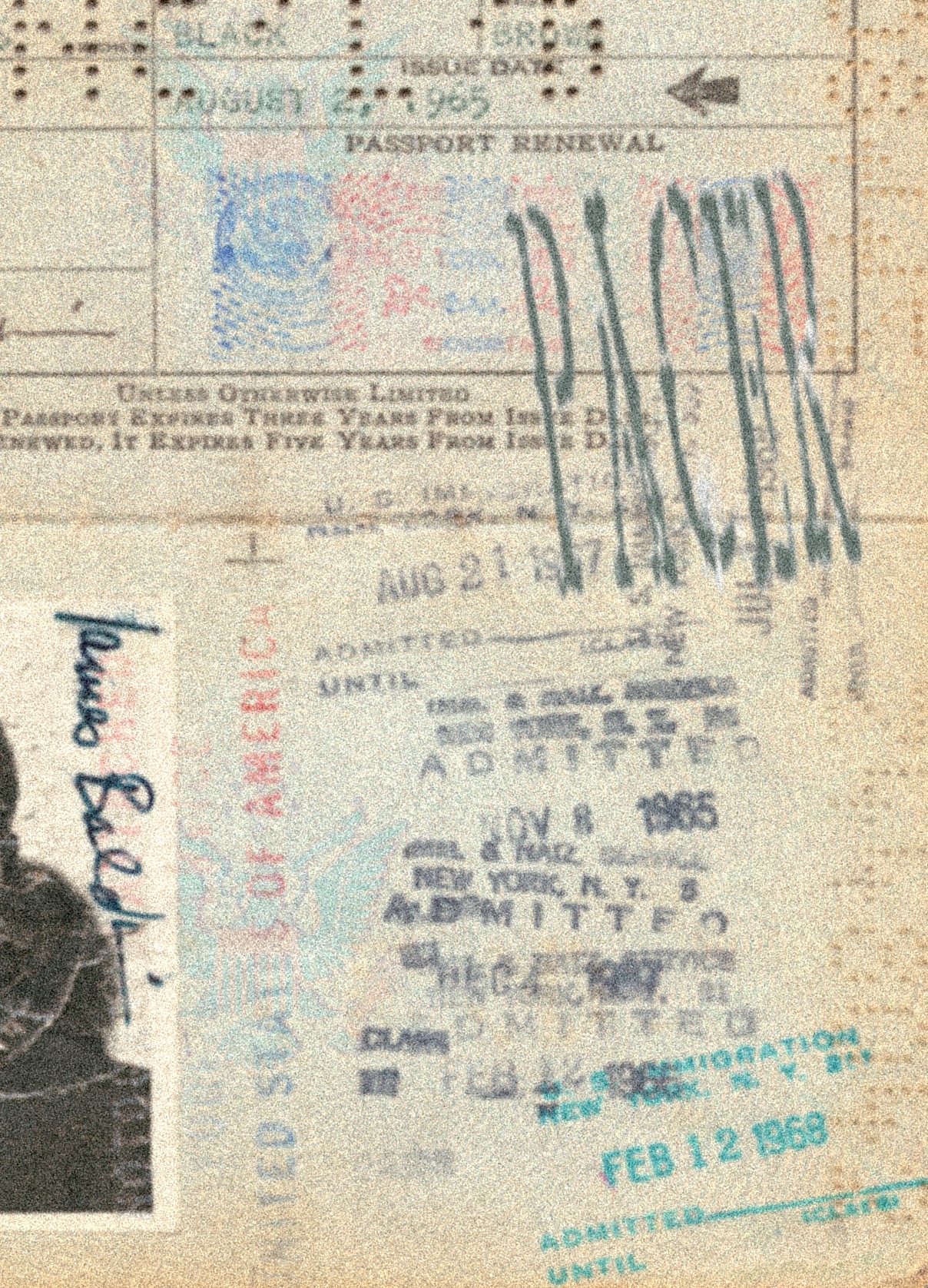 PACER

25 min.
2019
at SAVVY Contemporary, Berlin

What is sacrificed and gained in the maintenance of endurance? By revisiting a fitness test, to which Monilola and her peers were subjected during early education, she seeks to explore the physical limitations of a younger body, while also questioning the spiritual and psychological toll of evolutionary progression. Additionally, by invoking James Baldwin through an excerpt from Sonny's Blues, she also highlights the connective tissue of sufferance that lies within all Black people seeking home elsewhere and all adults seeking the comforting hand of an elusive guardian.
*video documentation coming eventually

"This was the last time I ever saw my mother alive. Just the same, this picture gets all mixed up in my mind with pictures I had of her when she was younger. The way I always see her is the way she used to be on Sunday afternoon, say, when the old folks were talking after the big Sunday dinner. I always see her wearing pale blue. She'd be sitting on the sofa. And my father would be sitting in the easy chair, not far from her. And the living room would be full of church folks and relatives. There they sit, in chairs all around the living room, and the night is creeping up outside, but nobody knows it yet. You can see the darkness growing against the windowpanes and you hear the street noises every now and again, or maybe the jangling beat of a tambourine from one of the churches close by, but it's real quiet in the room. For a moment nobody's talking, but every face looks darkening, like the sky outside. And my mother rocks a little from the waist, and my father's eyes are closed. Everyone is looking at something a child can't see. For a minute they've forgotten the children. Maybe a kid is lying on the rug, half asleep. Maybe somebody's got a kid in his lap and is absent-mindedly stroking the kid's head. Maybe there's a kid, quiet and big-eyed, curled up in a big chair in the corner. The silence, the darkness coming, and the darkness in the faces frighten the child obscurely. He hopes that the hand which strokes his forehead will never stop-- will never die. He hopes that there will never come a time when the old folks won't be sitting around the living room, talking about where they've come from, and what they've seen, and what's happened to them and their kinfolk.

But something deep and watchful in the child knows that this is bound to end, is already ending. In a moment someone will get up and turn on the light. Then the old folks will remember the children and they won't talk anymore that day. And when light fills the room, the child is filled with darkness. He knows that every time this happens he's moved just a little closer to that darkness outside. The darkness outside is what the old folks have been talking about. It's what they've come from. It's what they endure. The child knows that they won't talk anymore because if he knows too much about what's happened to them, he'll know too much too soon, about what's going to happen to him."

― James Baldwin, Sonny's Blues

"Endurance (also related to sufferance, resilience, constitution, fortitude, and hardiness) is the ability of an organism to exert itself and remain active for a long period of time, as well as its ability to resist, withstand, recover from, and have immunity to trauma, wounds, or fatigue. It is usually used in aerobic or anaerobic exercise. The definition of 'long' varies according to the type of exertion – minutes for high intensity anaerobic exercise, hours or days for low intensity aerobic exercise."